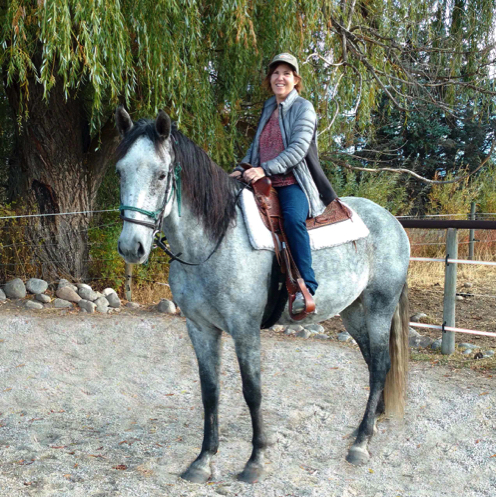 Gavilan
2011
PRE Grey Gelding
Nabuco / Belleza
When we purchased Belleza she was in foal carrying Gavilan, affectionately known as Freddie. He is our only grey. Now that we've finally started him under saddle we see what a gem he is.
Freddie is well mannered and really likes working. He has 30 days of trails and packing, where he excelled, and is now moved on to dressage. The video below shows him at 30 days under dressage training , wow! He is truly remarkable. Adults and children of different abilities have all ridden him and he seems to enjoy them all.
Suited both physically and mentally for just about any discipline he is and will be a wonderful riding partner for anyone.
15.3 hh
$14,000